It's human nature to like to keep an eye on things that are important to them, whether it's animals, other people or things. With a good stand-alone security camera, you'll always know if your kids are home from school on time, if your pets have enough food, who snooped on your mini-bar, or who's trying to break into your property. By purchasing a Wyze security camera, you'll realize that truly majestic things come in small packages.
Launched in 2017, Wyze is a startup founded by a team of former Amazon employees. The brand burst into the budget surveillance camera market with the original Wyze Cam selling for around $20, which is a laughable price compared to products from other manufacturers. While Wyze internet cameras aren't capable of replacing a full-fledged home security system, they do provide a basic level of security at a fraction of the cost of the average market price. In addition, these devices are easy to mount, link to network and setup (designed for manual installation by almost any person).
While the Wyze security camera doesn't support HomeKit and provides access to some important features on a subscription basis, we like the idea that you can get an indoor/outdoor camera with colour night vision for less than $40. In addition, this device shoots 1080p HD video, has two-way audio, is able to detect people, animals and objects and has many other features that we will tell you about below. So, read on the review to find out more about the affordable and feature-rich Wyze (and easy to install) products we love the brand for.
Wyze Security Camera – 3 Affordable Models
Having burst onto the market in 2017 with WyzeCam, a very affordable product that kept up with the big players like Nest, Arlo, Samsung, Lorex, or Canary – and even surpassed them in some features – Wyze offered an inexpensive way to equip your home with security cameras. With good video quality, motion alert functionality, two-way audio and smoke alarms, the WyzeCam are one of the easiest devices to install and use. While this 2-inch cube with lens and infrared sensor won the hearts of many, it still needed some improvements (notably a mobile app for setting up and watching the real-time video). However, it's been a long time since the WyzeCam was launched, and today the company offers 3 new solutions capable of providing a basic level of security. As the 3 new models have a lot in common with each other, below we look at the similarities and also discuss the differences between the Wyze security camera models.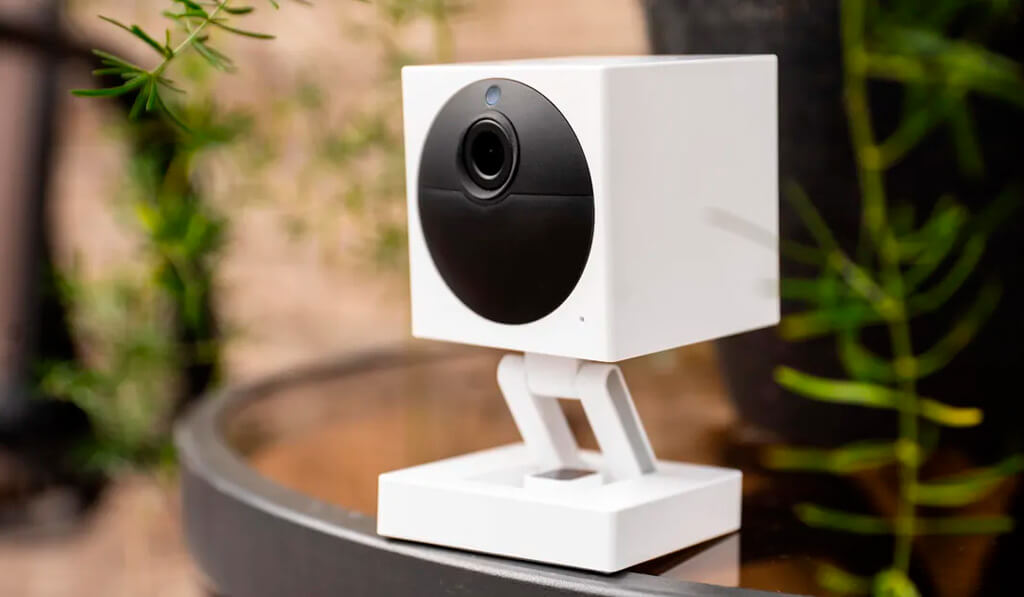 Wyze Wireless Camera – Similar Features
Alongside the Wyze Pan, available today at $38 per unit, you can also buy the slightly cheaper Wyze Cam v3 (an updated version of the original product), as well as the Outdoor version, which costs almost twice as much as the others. Each of them integrates with Alexa, IFTTT, and Google Assistant has an infrared sensor, captures high-quality 1080p HD video, and uses artificial intelligence technology to recognize sounds and various objects. Looking ahead, we say that Pan is probably the best option out there, as this version is designed for both indoor and outdoor use and costs only 2 dollars more than v3, which can only be used indoors. So, let's take a look at the similarities of these three models first:
Video and zoom. All three products come with a handy mobile app that allows you to watch HD1080p videos in real-time. As the devices work with a single sensor, they all deliver the same image quality – quite good for home use – with zoom capabilities up to x8. With this zoom capability, you'll be able to see all the small details that may be important for the security of your home and grounds. And even if you're setting more demanding goals for your security system based on devices of this brand, these cams are able to compete with some of the more expensive products of more renowned companies.

Video storage. Every time the camera sensors detect sound or movement, the device records a 12-second clip that is automatically uploaded to the cloud storage. These short videos are stored in the cloud for 14 days, and it's free. The drawback is that the manufacturer has set a 5-minute rest period between the next two events, so you may not see what happened after 12 seconds of unit activation. This problem is easily solved by installing a microSD memory card (not included). Once the memory card is inserted, you can record it continuously for 24 hours. Later you can watch all the recorded videos offline on your own laptop, personal computer, phone (Android or iOS) or any other device that supports microSD cards. If you don't want to buy a new SD card, you can remove the card you have from any device and delete important data such as pdf files to prevent them from being stolen by hacking.

Activity zones. In every home, there are areas that do not need to be monitored, such as the bathroom. With smart control, you can set the device to ignore some areas and objects. For example, you can set an outdoor unit to ignore passing cars in order to avoid false alarms.

Two-way audio. Thanks to the built-in speaker and microphone, you can not only listen to what's going on in the area but also send an audio signal and even transmit your voice.

Sound recognition. Although most homes have fire alarms, their effectiveness is drastically reduced if no one is home. Fortunately, devices are not only equipped with a microphone, but also an intelligent sound detection system capable of recognizing the sound of a fire alarm and sending the appropriate notification via an app, which we will cover below.

A single mobile app compatible with all Wyze devices. By installing the app from the App Store or Google Play (depending on which mobile device you're using), you can easily connect to cam through app once you've created an account. Sound, Voice, Photo, and Record functions are available to you along with a host of additional tools including video timeline, notification and night vision settings, scheduling, automation, interaction with other devices, and more. Through the app you can reset the cam, view the log (if there is an error for example), remove the device from the network. Moreover, with the mobile app and WiF router, you'll create a solid Wyze camera system that can be easily customized to suit your needs.

Integration with the smart home system. Created by former Amazon employees, these units integrate well with Alexa, which is not surprising. The units also interact well with Google Assistant but do not integrate with HomeKit (you cannot add a cam to the system), which will be unpleasant news for fans of Apple products. With smart assistants, you'll be able to control your Wyze wireless outdoor camera (or indoor one) hands-free (remotely) and even without a mobile app. Thanks to IFTTT compatibility, you'll be able to automate some of the system's operations. What's more, you can retrofit Wyze Sense sensors to further enhance your security.
While most of the features described above are available right out of the box and for free, the manufacturer also offers a Cam Plus plan for around $2 a month (or around $15 annually) unlocking access to some of the more advanced features of Wyze security camera (which have been locked) such as people detection. Also, with the paid plan, you'll be able to record video of any length without the 5-minute freeze.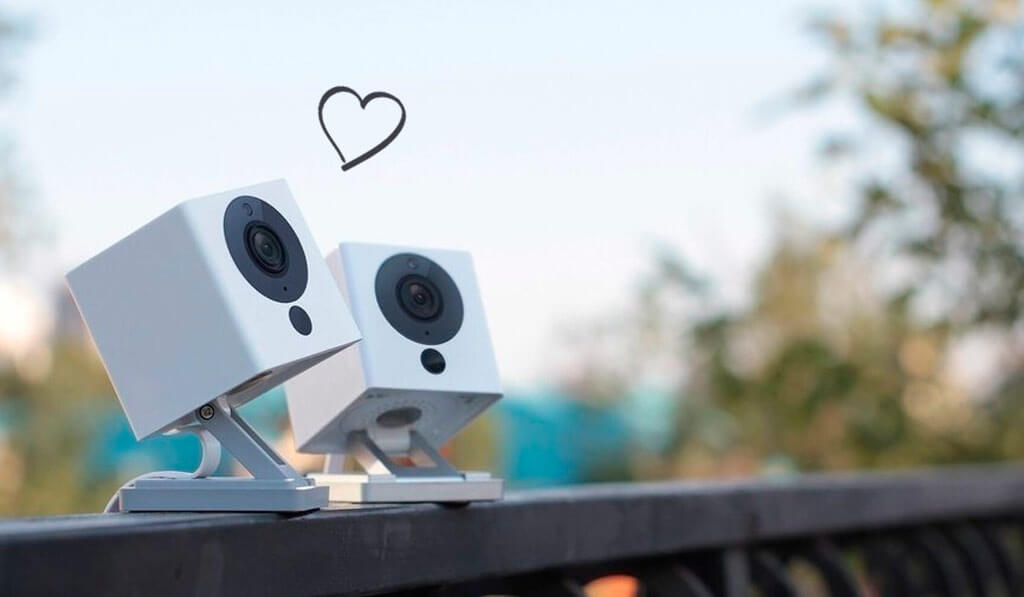 Differences Between Wyze Outdoor Security Camera, v3 and Pan
While the cameras are similar – as evidenced by the huge list of similarities presented above – they are not completely the same. While the Pan is intended exclusively for indoor use as it comes in unprotected housing, the v3 and Outdoor models can be installed outdoors. Both devices are IP65 protected, which means the housing is protected against dust and dripping water. As far as the v3 is concerned, it can be the perfect solution for humid environments such as kitchens. However, apart from all this, there are many other differences between the named models – check them out below:
Power. While the Outdoor unit is powered by a replaceable battery, v3 and Pan are powered by a wall outlet. If this is a problem, you might want to consider a wireless home camera. Remarkably, with normal use, the Outdoor cam's battery lasts up to 6 months (so you will need to change the battery from time to time to power the unit). Moreover, a wireless camera is easier to disguise.

Field of view. The latest v3 model boasts the widest coverage of 130 degrees, while the outdoor model has a field of view of 110 degrees. The model with its 120-degree coverage is an intermediate option. By choosing the right installation location for the v3, you can see most of the room.

Night vision function. The Pan and Outdoor models have high-quality night vision sensors that produce black and white images. However, the main feature of the new v3 is that it is equipped with enhanced Starlight sensors capable of capturing colour video in night vision, even in extremely low light conditions.

Panning. It's not hard to guess that this function is only available to owners of the Pan model. It's a great solution for those who want to see 100% of the monitored area thanks to the camera's ability to rotate 360 degrees. The Pan function is available in the app, and it works perfectly according to user reviews.

Price. Although the v3 is the cheapest one (just $36), it includes all the innovations and refinements while remaining a very affordable product. Adding $2 to the above price will allow you to purchase a model with panning functionality. The Outdoor wireless standalone camera is the most expensive in the lineup but still costs $40 less than the Blink XT2, the closest competing device in the price range.
While the v3 has the widest field of view, Pan compensates for this with a panning function. As far as the Outdoor model is concerned, it is a battery-operated standalone device, which is the key advantage that makes it more expensive.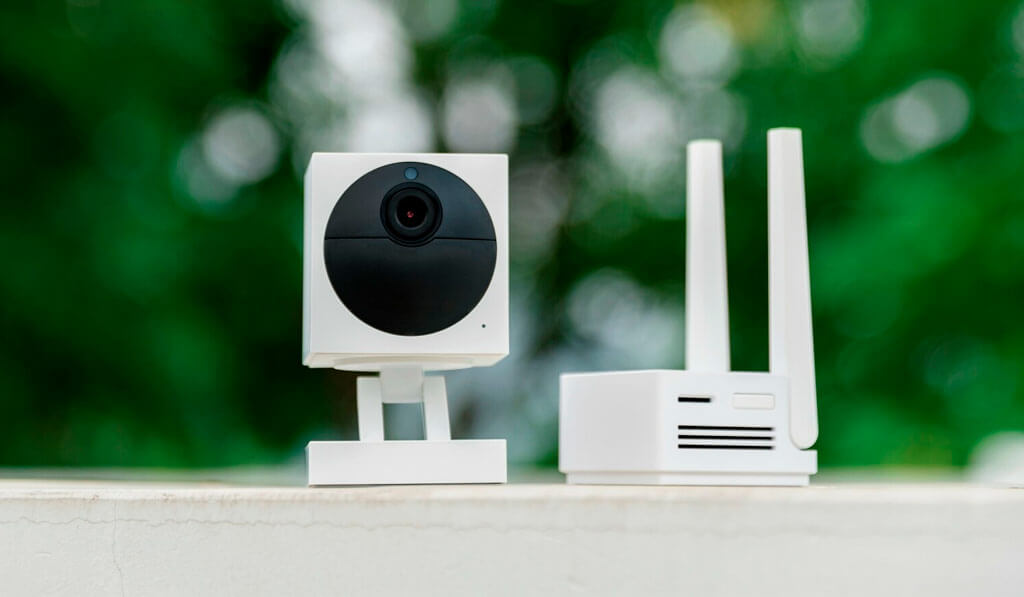 Wyze Cam Hack – Is It Possible to Beat?
Internet-connected devices such as surveillance cameras are often used on a "set it and forget it" basis, but Wyze products require you to pay some attention to them, all because of security flaws. Thus, each of the models listed had vulnerability issues, which we'll discuss below. According to Bitdefender researchers, third parties could take advantage of an authentication bypass vulnerability to gain access to images and videos stored on the memory card. This is especially dangerous as some camera users install memory cards to store personal data and other sensitive information that could be accessed by cybercriminals. Also, almost any hacker can break into your network ring and access your data so that your privacy is compromised. As a result, the manufacturer has released three firmware updates (with corrected code) for its devices:
In 2019, an update was introduced to fix the authentication bypass problem.

Two years later (when another security problem was identified), the remote cams execution vulnerability was resolved.

Relatively recently, in January 2022, the manufacturer released a firmware update fixing the SD card vulnerability (with proof of the changes made on the manufacturer's website).
Notably, all firmware updates have been released for v2 and newer devices (despite millions of reports of leaked data related to security concerns for v1). This means that users of the original v1 version (being the first product by Wyze) are still vulnerable to exploitation. As v1 has been discontinued, owners of this model have been left in a permanent vulnerability window without the ability to protect their data. This means that it is time to turn off the old cameras and update your security system by connecting new devices.
Wyze Doorbell Hack – Is It Secure?
Wyze also offers a doorbell unit available at a price of $84. This doorbell is capable of capturing 1080p Full HD video in real-time (live) and is equipped with a motion detection sensor. With this device, you will be able to see an image of your visitor before deciding whether to let them in or not. It can also send push notifications to alert you if someone approaches your front door. Housed in an IP 65-rated enclosure, the Wyze Video Doorbell is designed to withstand even the harshest of weather conditions. Unfortunately, Doorbell also has the same security issues as other Wyze devices (hackers can compromise a WiFi network and login without a password). You'll need to make sure you're using the latest software version before using the unit.
Final Verdict
So, if you're looking for an affordable all-around device in a rugged case, the v3 could be your best choice. Although the price tag has increased compared to the original v1 developed at Wyze labs in 2017, the new version has been improved with several new features including colour night vision (so contrary to some reviewers of customers, it is more than just a webcam). By paying $2 more, you get a device with a panning function, however, designed for indoor use only. If you are looking for autonomy, you can get a battery-powered outdoor product for about $60. Ultimately, the (wise) choice depends on what you want to achieve with your security system.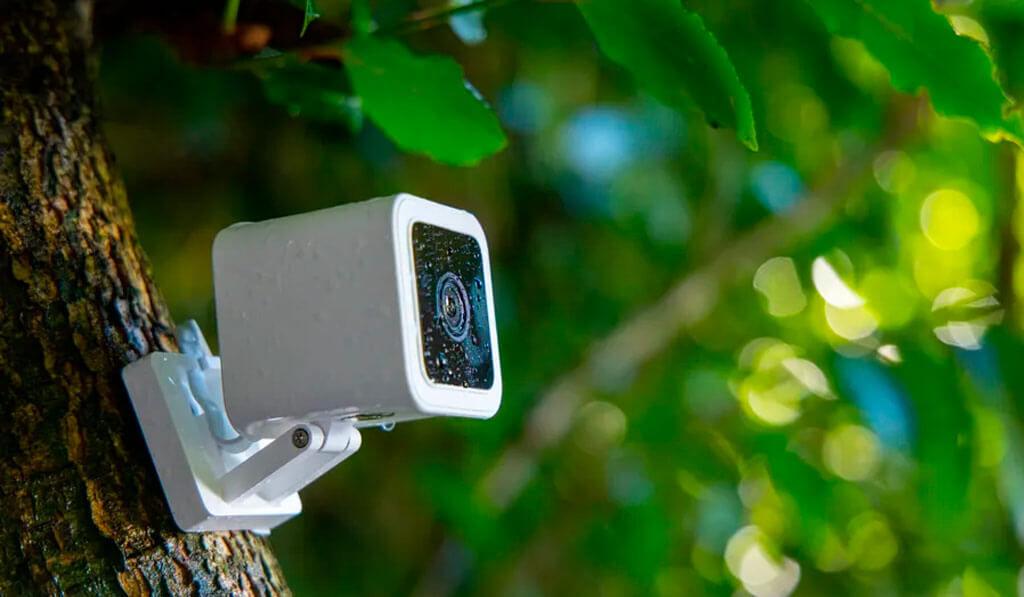 F.A.Q.
1. What is Wyze and who owns it?
It is a start-up headquartered in Seattle and backed by a team of former Amazon employees. The company develops wireless cameras and other smart home devices.
2. Can I buy a v1 cam?
The original units released in 2017 have already been discontinued. The current model is v3, which was introduced relatively recently.
3. What is the main feature of my v3?
According to specs, the new device contains advanced night vision sensors capable of transmitting colour images even in extremely low visibility conditions.
4. How can Pan be used outside?
Pan comes in an unprotected case, so it is intended for indoor use only. However, this model is in demand due to the panning function (360-degree coverage).
5. Is the Outdoor model autonomous?
This unit is battery-operated, no wired connection is required. Under normal use, one battery will last up to 6 months. Although you will need to change the battery from time to time, it may be a wise choice as for a low-cost wireless solution.
6. Is there any kind of tariff plan?
You can use the devices completely free of charge, but there is also Cam Plus which removes some of the restrictions on video recording duration and others.
7. Can Wyze cameras be hacked?
The products had several vulnerability issues, which have been resolved by the release of the updated firmware. There is a huge range of devices that hackers breach from time to time, gaining access to playback, address and some important files. To avoid a lawsuit, update the firmware of your devices in good time.
8. Is Wyze cam safe?
By using newly released models with updated firmware, you can be assured that your data is safe.