The boom in security camera systems, with a huge number of do-it-yourself products on the market, has inspired many to create a camera security system for their home. Simple to install, easy to use and affordable, a camera security system allows you to monitor your home and your property wherever you are. Today you can choose from a large variety of cameras varying in shape (such as domes and bullet cameras), body security (such as waterproof housing), video resolution and quality, viewing angle and supported security features such as motion detection, night vision, face recognition and more. Because most modern camera systems use wired and wireless data links to the Internet, they can transmit live images to your desktop or mobile device, and also integrate with smart home systems.
With the camera system market literally overflowing with products from a variety of brands, choosing a good solution can be a daunting task. We are here to tell you about Reolink camera security systems that stand out from the crowd thanks to their affordable price. With the Reolink camera, you get access to advanced features without compromising on quality. Read on to find out more about Reolink, the features of their products and how to install a Reolink camera security system in your home.
Features to Look for When Picking a Security Camera for Home Usage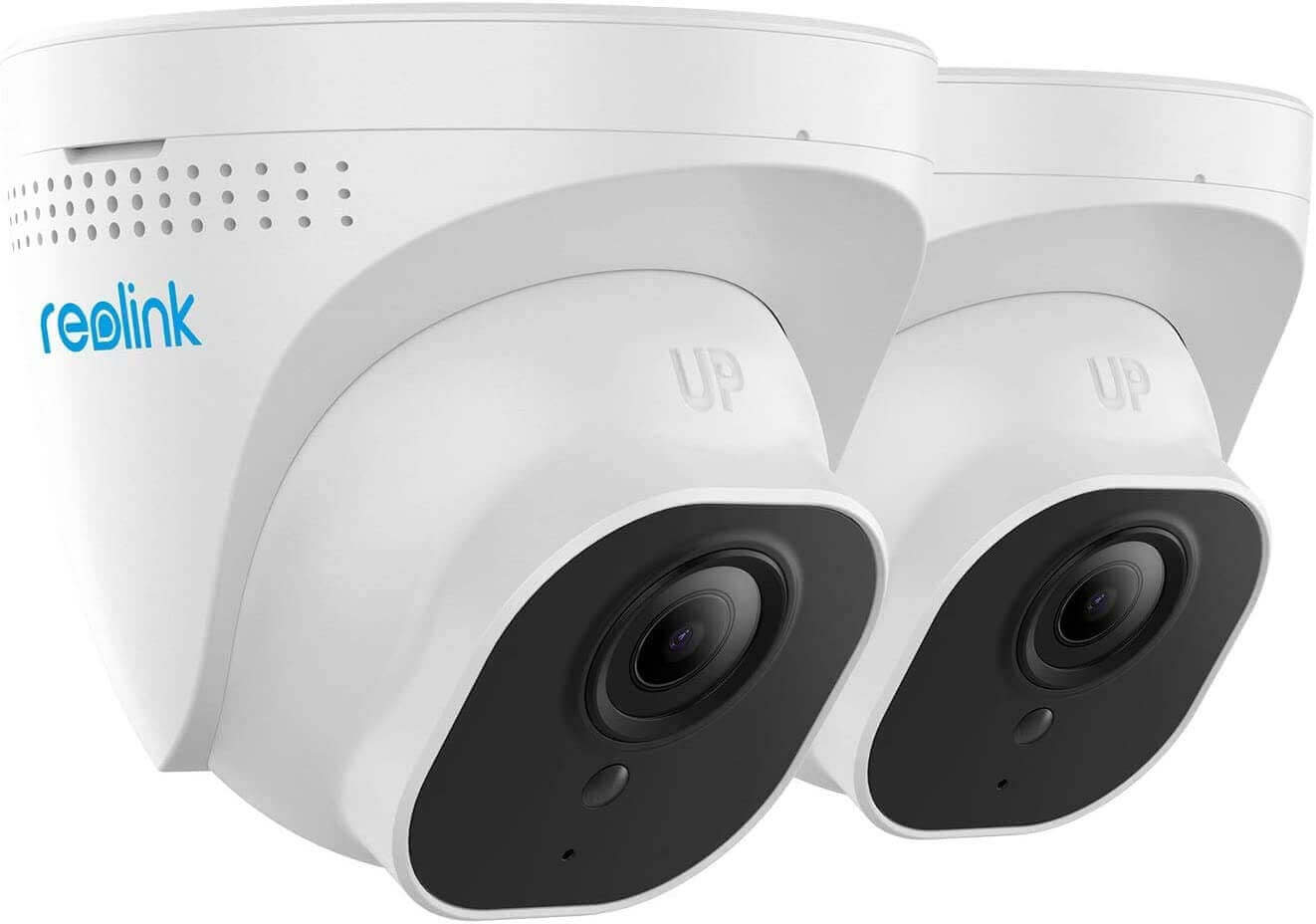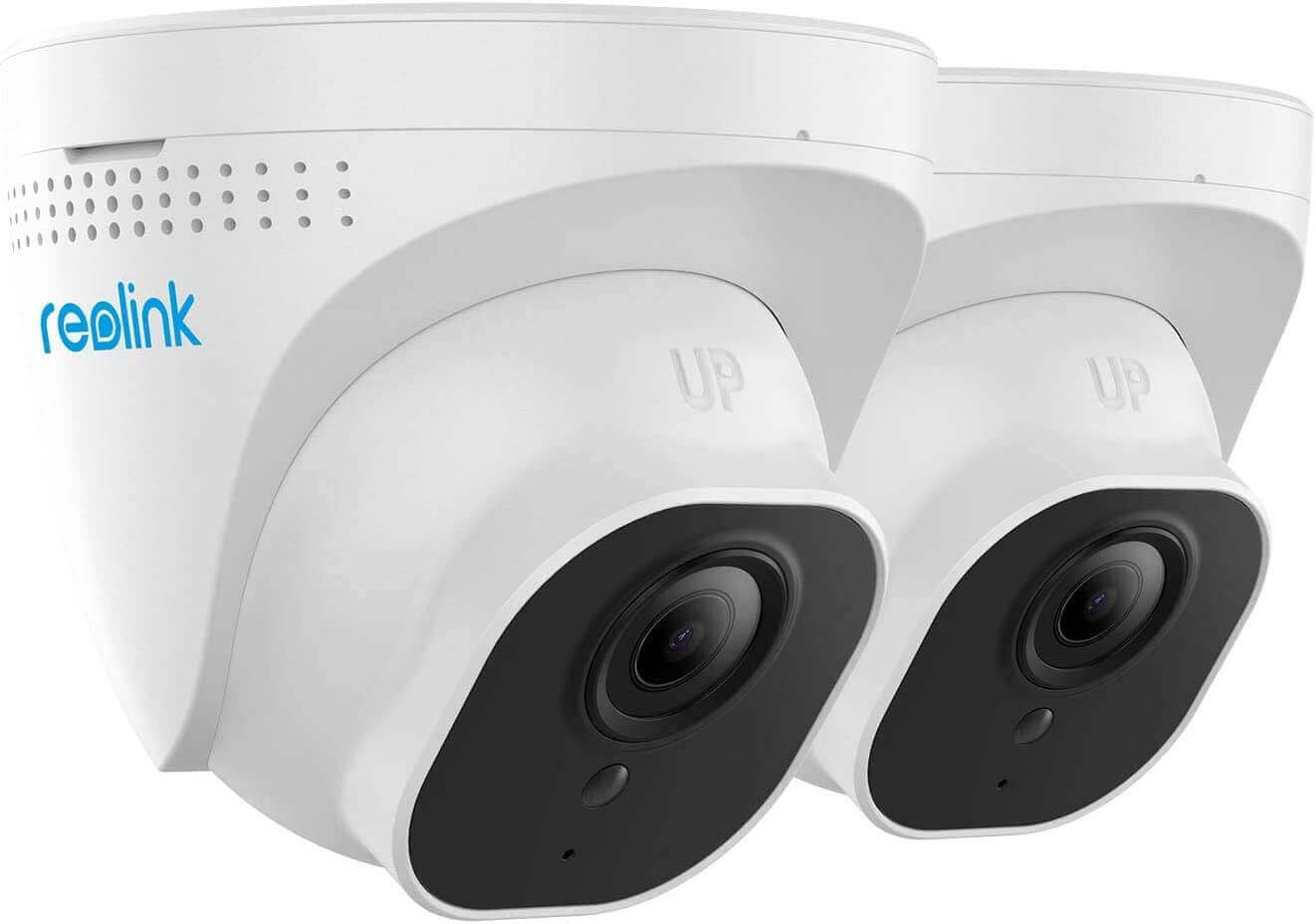 Before we move on to the Reolink camera products, let's take a look at the features and functions of the security cameras you should consider. To begin with, there are several types of cameras in terms of power and data connections. Firstly, there are the so-called PoE cameras, i.e., devices that connect via an Ethernet interface (cable) which do not require the use of a wireless Wi-Fi network. Secondly, there are cameras that communicate with each other wirelessly, including Wi-Fi, 3G/LTE and others. Thirdly, there are stand-alone battery-powered units that use a wireless data connection. Finally, solar powered cameras are also available, and Reolink has products of this type in its catalogue. So, here are the most important things to consider when choosing Reolink cameras and products of other brands:
Body shape. With an easily recognized shape making them an excellent deterrent, the cylindrical home camera is the most popular product. A fixed viewing angle and generally excellent image quality are key features of a camera with a cylindrical housing, and Reolink has a number of these units in its catalogue. As for the dome camera, it has a compact housing that allows it to remain unobtrusive. With its fixed angle of view and protected cope, the Reolink dome camera has the slight disadvantage of glare due to the design of the housing. Turret camera does not cause glare, as its housing does not contain glass. Browse through Reilink's catalogue of home and outdoor cameras and you'll find other options as well.
Viewing angle and video quality. Modern security camera devices are capable of capturing video in formats ranging from 720p to 4K. The higher the resolution, the more detail the Reolink home camera captures. You probably want a camera with the best resolution in 4K, but installing such devices for home security is not always feasible. What's more, a camera with 4K video may overload your home network, causing you unnecessary problems. Most Reolink products, including the very popular Argus (the best review), shoot at 1080p, which is good enough to produce a clear picture and enable facial recognition when it's available. As for the angle of view, also known as a field of view, there are devices that can cover 80 to 360 degrees. If a zoom function is available, the user can make adjustments to increase the field of view of the Reolink cam.
Housing protection. Your Reolink home camera – whether it's an Argus, Pro or another model – won't work properly if it's not operating in its intended environment. If you want to build an outdoor security system, you need to choose a camera with waterproof housing so it won't be adversely affected by the weather. There are several waterproof ratings with IP66 (IP 65 support is also a good option) being probably the best . There are also vandal-resistant devices with protective housing which can withstand severe impacts. Before choosing a Reolink home camera, find out what options are available in terms of housing protection.
Video storage. Most Reolink products have built-in storage or a memory card slot for storing captured video. In addition, many Reolink security camera models upload video to cloud storage. Keep in mind that to access cloud storage, you will likely have to make monthly payments according to your pricing plan. Moreover, using cloud storage carries potential risks of tampering by fraudsters. However, Reolink can offer an additional protection plan with a dedicated, more secure communication channel to reduce the likelihood of unauthorized access to your cameras and footage.
Motion detection with notifications (use a special sensor). Instead of filming continuously, the security camera can only activate when motion is detected. This ensures that any attempted unauthorized entry to your home is captured. There are also devices that send notifications directly to your smartphone (read review). Once notified, you can connect to the camera and watch what is happening in real-time.
Night vision function (use a special sensor). While conventional cameras can only capture clear images during daylight hours, some Reolink units allow you to view footage captured in the dark, thus ensuring the safety of your home even at night. This feature may not be necessary if you install a Reolink camera in a place where lighting is always on. Note that images from the camera when the night feature is turned on are not as sharp as images captured during the day. For an advanced night vision feature, pay attention to things like the shooting range. Also, some cameras have built-in spotlights that activate when motion is detected. Thanks to the light emitted by the spotlight, you'll get better and clearer images.
Object and face recognition function (use a special algorithm). For better security, you can install a Reolink (can be used in outdoor environments) home camera capable of recognizing moving objects such as animals, cars and others. Some advanced devices are also capable of capturing number plates, which can then be used to solve a possible crime more quickly. The facial recognition function can detect people and identify them if they are in the database. You can also set a camera so that it will not react to cats, birds, wind-blown leaves and other objects that do not pose any threat to the security of your protected premises.
Integration with smart home systems. Today's Reolink cameras are connected to the internet, allowing you to react more quickly to potential problems. Thanks to remote access via a global network, you can quickly connect to a Reolink camera when notified of an intruding sound or motion detection. As well as fast remote access, many Reolink cameras (the best review) also integrate with systems allowing you to control them using voice assistants such as Google Assistant.
Another important thing to pay attention to is the mounting and installation of the camera. Reolink security cameras are very popular because they are easy to install. You can buy a set of Reolink cameras, and you can create a security system in your home without the need for qualified installers (even solar devices). Although you may have some difficulty with cabling, there are wireless cameras that communicate with each other via a radio link. At the end of the day, Reolink's catalogue offers a wealth of options for just about any application.
Reolink Camera Security System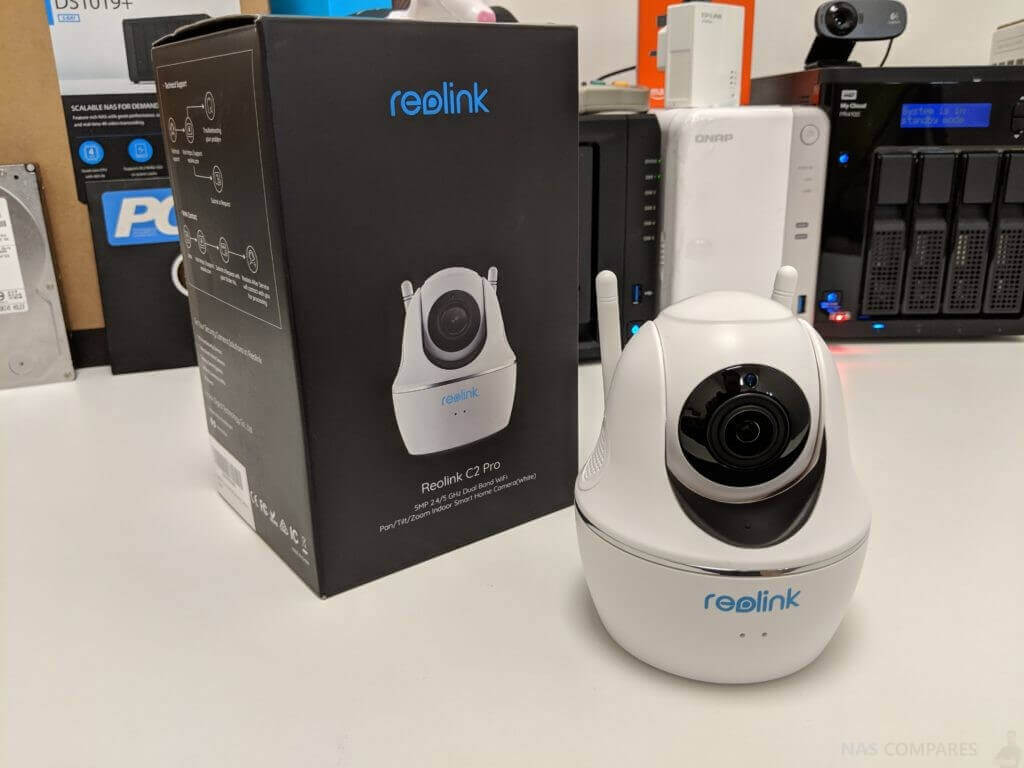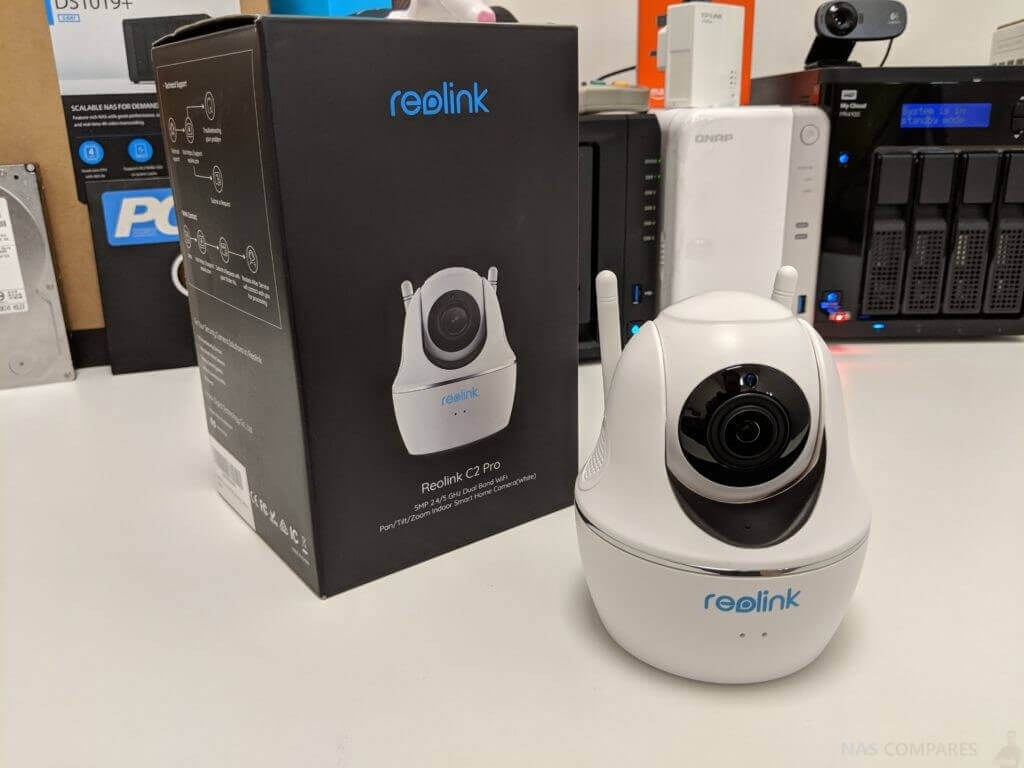 Introduced in 2009, Reolink is a company specializing in the supply of security cameras for home and business applications. Launched in the same year, the company's first product received rave reviews from consumers as it combined a high-resolution sensor, stunning security features, and quality housing, all at an affordable price. With a variety of power and data transfer options and exciting features such as motion detection, night vision (use a special sensor), and two-way audio, Reolink products – especially successful models like the Argus – continue to be in high demand. According to the company, they do not want to stand still and are developing cutting-edge technology and innovative solutions to provide their customers with intelligent and affordable solutions that are easy to install and maintain. So, here are a few things about Reolink camera systems that we like:
Low cost (from our point of view). Even if your budget for a home security system is only a few hundred dollars, you can get what you want with Reolink products (the best solution according to review). The company has at least 5 units in its catalogue priced at around $100 each, including the Argus Echo and some other popular options. This means that you can create a good security system for a small home without spending too much money.
Easy installation (from our point of view). Most users who have opted for Reolink Argus and the company's other models are raving about the ease of installation. Since most Reolink cameras are wireless, all you have to do is install the units in a planned layout. To interconnect your units, all you have to do is perform one simple operation in the Reolink App (the best solution for mobile according to review).
A wide range of power options. The Reolink catalogue includes hardwired units, rechargeable battery products as well as solar powered options (using solar panels).
Although Reolink home security devices have undeniable advantages, such as a low price tag, they are still inferior to some competitors in several respects. First, Reolink does not offer a wide range of options when it comes to integration into a smart home system. For example, you'll only be able to control your cameras using Google Assistant, while users of smart assistant devices running Alexa or Siri are left out in the cold. Secondly, Reolink products do not offer some of the features that are available from competitors in the same price range. For instance, you'll be disappointed (from our point of view) to learn that your Reolink Argus won't support facial recognition, which is not something revolutionary in 2022. Furthermore, the lack of geofencing support can also lead to a frustrating experience with Reolink's security camera systems.
Popular Reolink Cameras That Are Worth Consideration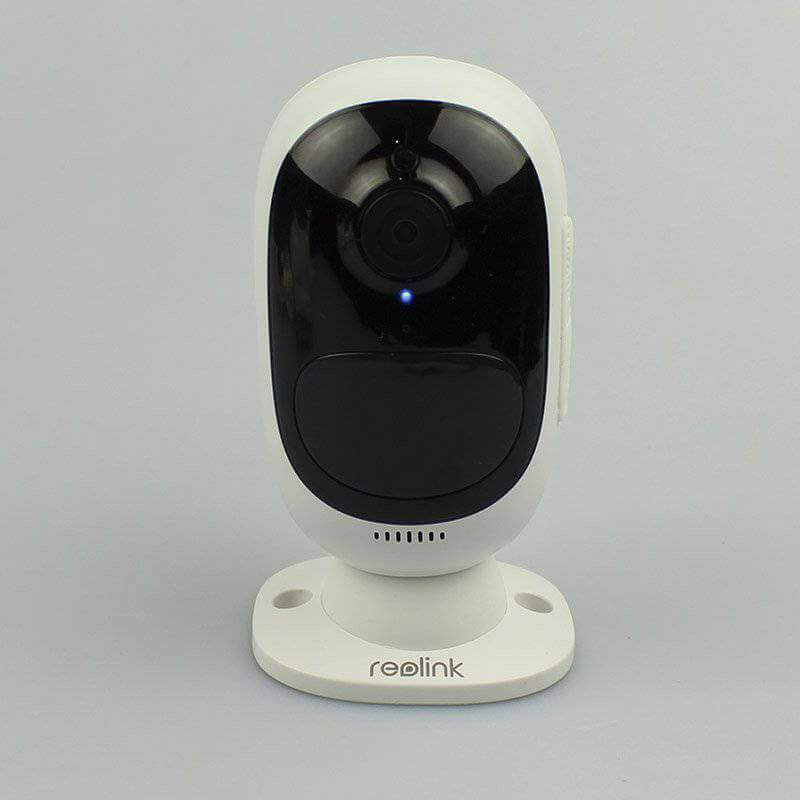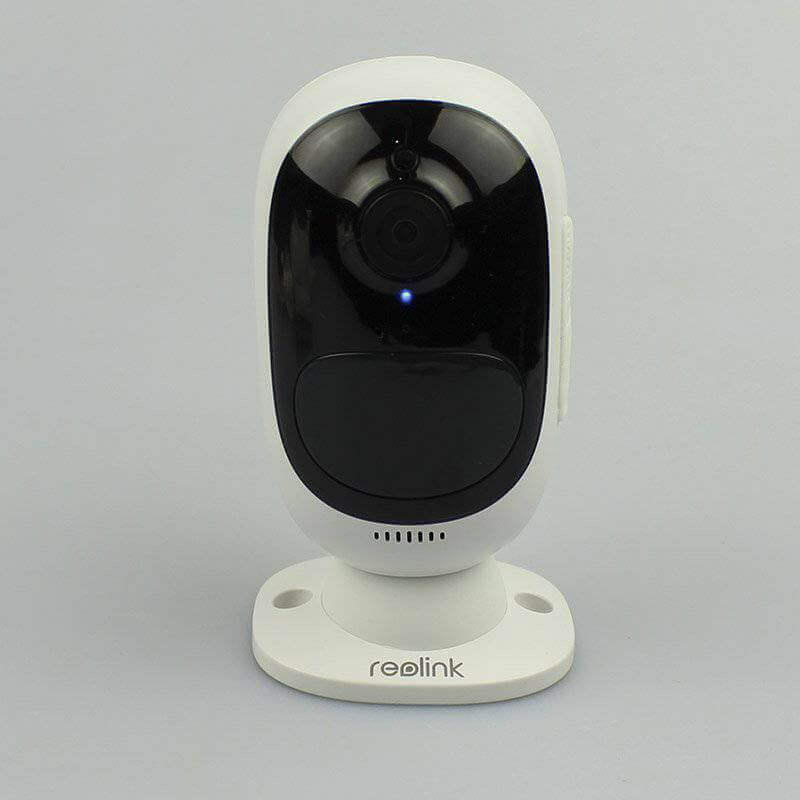 When we review security cameras, we take many factors into consideration including features available, ease of installation and connection, video quality and more. We've taken a closer look at the Reolink product catalogue (the best review) and highlighted a few of the most popular models. The following cameras are wireless and easy to connect, as evidenced by the user reviews. So, here are a few models that are suitable even for those who have too limited a budget to build a home security camera system:
Argus Echo (can be used in outdoor environments). Available for around $70 each, the Argus Echo is a wireless camera with a built-in rechargeable battery. With an IP65-certified rating, it can be installed both outdoors and indoors. Argus Echo can capture high-quality HD 1080p video with a 100-degree angle of view and features night vision with a range of up to 33 feet. Two-way audio, an intelligent notification system, and compatibility with Google Assistant are additional security features of this camera. You can install a memory card directly into the camera or use the cloud storage feature for video storage.
Reolink Argus Pro. Equipped with PIR motion detection, a built-in motion detection alarm, and a 130-degree view angle, the Argus Pro is an upgrade from the previous model. This means that you can still benefit from the camera's night vision capability up to 33 feet away, live video streaming and two-way audio with the ability to record and playback voice messages. The Argus Pro is an IP65 weatherproof casing, making it suitable for indoor and outdoor use. Pro version also has a built-in rechargeable battery so you won't have any cabling problems.
Reolink Argus 2 (outdoor and indoor). This is another fully wireless camera capable of operating autonomously from a rechargeable battery. It features Starlight enhanced night vision technology with clearer images, PIR motion detection, live view, two-way audio with pre-recorded voice output and more. Like the Pro model, this offers a 130-degree view with 1080p resolution video and the ability to store footage onto a removable memory card or in cloud storage.
Reolink Keen (can be used in outdoor environments). According to the manufacturer, it's the world's first self-contained security camera (pro option) with a rechargeable battery and panning function. To provide maximum coverage, this device can rotate 355 degrees horizontally and 105 degrees vertically shooting 1080p video (support for HD). In addition, the Reolink Keen (the best review) is equipped with a night vision sensor with a range of 40 feet. Using this camera, you will be able to view live video as well as store your footage in the cloud.
Reolink Go (the best mobile solution according to review). If you're in an area with poor home internet coverage, the 3G/4G/LTE-enabled Reolink Go is just what you need. This camera (pro option according to a review) has a 110-degree viewing angle, captures 1080p quality video, has Starlight night vision with a range of 33 feet and is encased in an IP65-rated casing. Additional features include two-way audio, live video, smart notifications and smart home compatibility.
As for the Reolink Go (can be used in outdoor environments), there's another great thing about it worth mentioning. The key advantage of this model is that it can be powered by a solar panel, making it fully autonomous. However, the $260 price tag and operation with 4G LTE or 3G cellular networks (no Wi-Fi support) in the absence of a Wi-Fi connection option are serious drawbacks that can't be avoided.
Plans Offered by the Company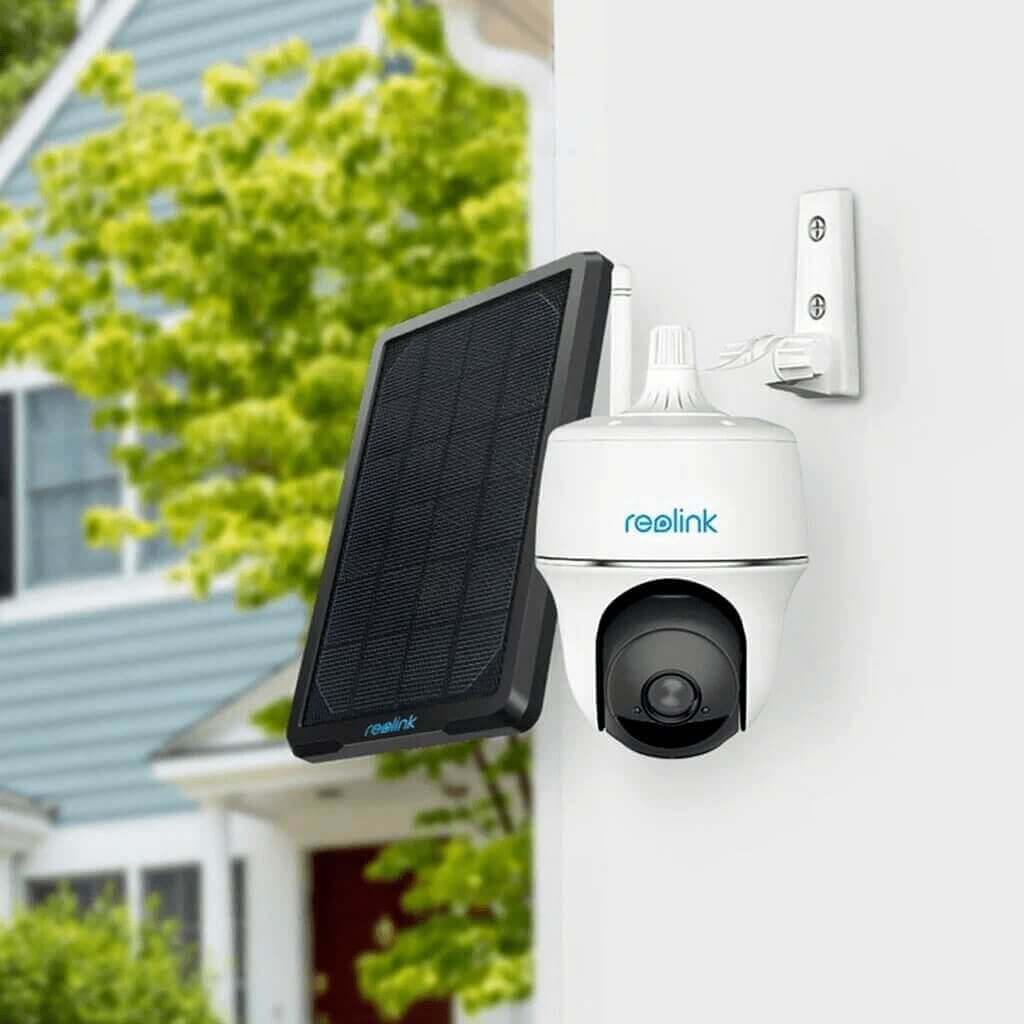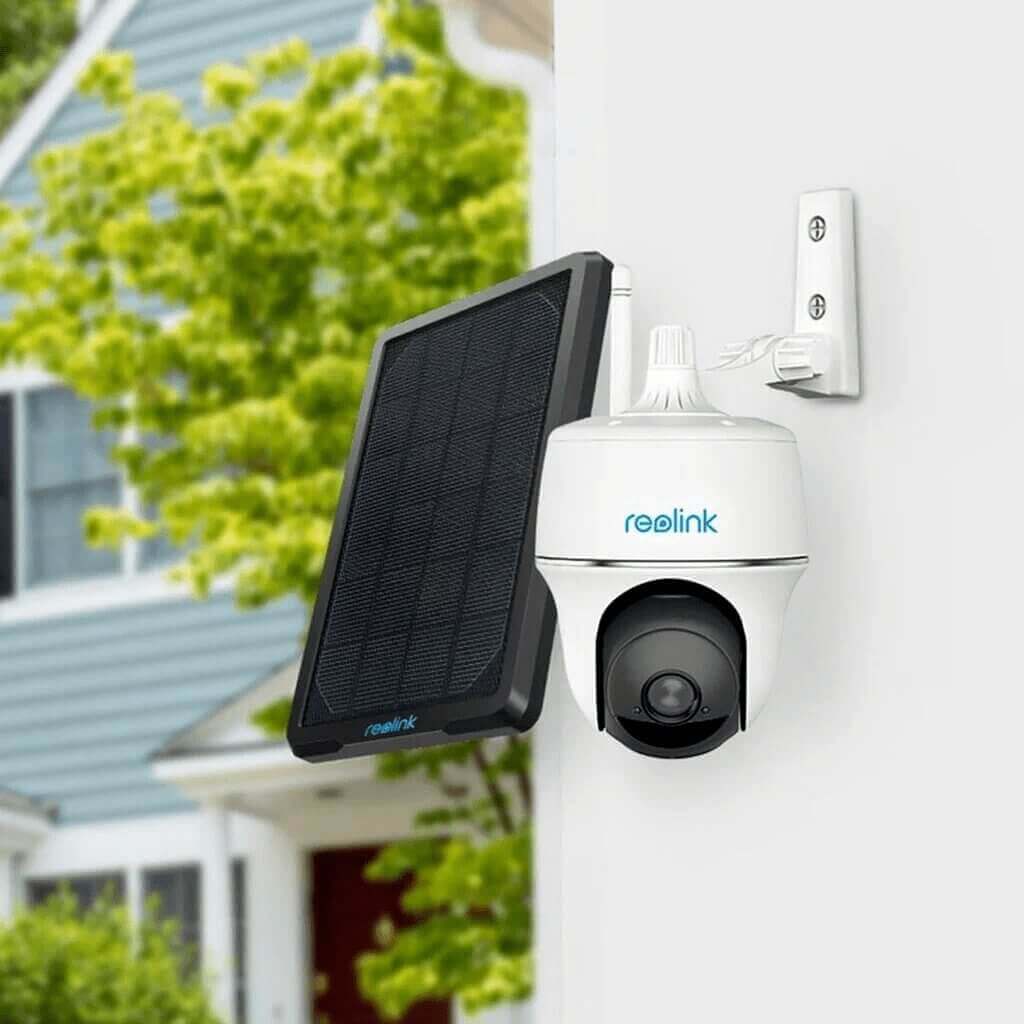 Reolink offers great products to create a professional home security system. With advanced security features, you will be able to see what is happening in the field of view in real-time, beep and play pre-recorded voice messages, and notify law enforcement of possible offences. You do not need a contract or subscription plan when purchasing Reolink products (pro versions). However, if you want to keep your videos in the cloud for longer than 7 days (read a review), you can subscribe to one of three cloud subscription plans available, with only a $3.50 monthly fee for a standard plan that fits into a small home.
Summary
Reolink is a renowned company in the world of camera security systems. Launched in 2009, it now offers a wide range of devices, mainly wireless stand-alone cameras with basic security features at a reasonable price. By choosing Reolink you can benefit from night vision, two-way audio, alerts and other features. However, if you need more advanced features such as geofencing and human face recognition, Reolink does not yet offer these capabilities. Moreover, compatible with smart home systems, Reolink's cameras only integrate with Google Assistant so far, which is also slightly disappointing (read a review of the voice assistants the product can support).
F.A.Q.
1. What is Reolink?
It is a company that has found its niche in the wireless security camera market by offering low-cost and feature-packed products that are in demand.
2. Are there cameras available for less than $100 in the Reolink catalogue?
Yes, you can buy an Argus Echo (the best review) with IP65-certified housing, 100-angle view, 1080p video (support for HD) and night vision functionality for as little as $70 each.
3. Do Reolink cameras have built-in storage?
Most of the company's products have a slot for an SD memory card, so you can store video directly on the device without having to use cloud storage.
4. What is the range of the camera when the night vision feature is enabled?
Most models in the Argus line can shoot video up to 33 feet away from the camera lens. However, you can also buy a Reolink Keen (pro model) with a night vision range of 40 feet.
5. Is there a solar-powered Reolink camera?
Yes, there is a Reolink Go (can be used in outdoor environments) that can be powered by a solar panel which makes it fully autonomous as you don't need to recharge the camera's battery from an outlet from time to time. However, the Reolink Go (solar powered device) is only compatible with 4G LTE or 3G cellular networks and therefore cannot work with a home Wi-Fi network.
6. Can I build a security system with Reolink cameras myself?
Easy installation and configuration are important advantages of Reolink products. All you need to do is decide where to install the camera and use the standard installation tools. You will be able to configure the units through the user-friendly Reolink mobile app in just a few taps.