Geeni Cameras: Smart, Simple, and Secure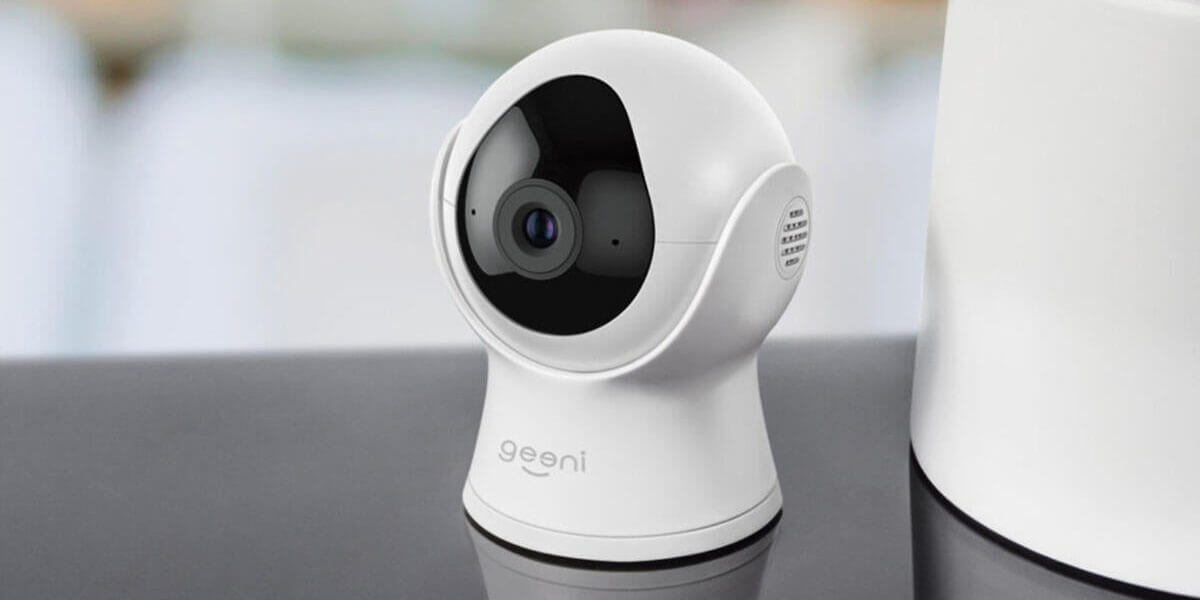 Over the years, I've had the opportunity to test out a variety of smart home security devices. Among them, Geeni Cameras have stood out for their combination of affordability, ease of use, and innovative features.
In this post, I'll share some insights into Geeni Cameras based on my personal experiences, aiming to provide an authentic, user-based perspective.
Exploring the World of Geeni Cameras
Geeni is a part of Merkury Innovations, a company known for its range of affordable smart home products. The brand's mission is to make smart home technology accessible to everyone, a goal reflected in their competitively priced Geeni Camera range.
One thing that struck me about Geeni cameras was the diverse array of models available, catering to various user needs. Whether you're looking for an indoor, outdoor, or doorbell camera, Geeni has you covered.
What Sets Geeni Cameras Apart?
Geeni Cameras are more than just your typical security cameras. They are smart devices that blend seamlessly into your connected home ecosystem.
Ease of Use: The first thing I noticed about my Geeni camera was its ease of use. The setup was straightforward, and within minutes, I was able to view live footage from my camera via the Geeni app.
Smart Home Compatibility: Geeni Cameras are compatible with both Google Home and Amazon Alexa. I found this feature incredibly convenient, as I could control my camera and view footage using voice commands.
Advanced Features: Despite their affordability, Geeni Cameras come packed with advanced features such as motion detection, two-way audio, and night vision. Being able to communicate directly through the camera using the two-way audio feature was particularly impressive.
My Personal Experience
From the moment I unboxed my Geeni Camera, I was impressed by its sleek design and sturdy build. The setup process was smooth, and the user interface of the Geeni app was intuitive and user-friendly.
During the day, the camera provided clear, high-definition footage. The night vision was equally impressive, offering clear visibility even in complete darkness. The motion detection alerts were prompt, and being able to check on my home remotely offered a great sense of security.
One thing I appreciated was the ability to customize my camera's settings. For instance, I could adjust the motion sensitivity to avoid unnecessary alerts, which was a huge plus.
Overall, my experience with Geeni Cameras has been extremely positive. For those seeking a smart, simple, and secure solution for their home security needs, Geeni Cameras would be a worthy consideration.
Key Features of Geeni Cameras: A User's Perspective
As a tech enthusiast and avid user of smart home devices, I've had my fair share of experiences with various security cameras. One brand that has stood out for me is Geeni. With their line of smart cameras, Geeni offers an impressive blend of affordability, quality, and advanced features. In this post, I'll be exploring the key features of Geeni Cameras based on my personal experience.
High Definition Video Quality
One of the standout features of Geeni Cameras is their high-definition video quality. I've found the footage to be crisp and clear, providing excellent detail both day and night. The night vision capabilities are particularly impressive, with the ability to provide clear footage even in complete darkness.
Smart Home Integration
As a fan of smart home technology, I appreciate that Geeni Cameras are compatible with Google Home and Amazon Alexa. This integration allows for hands-free control and makes viewing live footage from your camera a breeze. It's quite something to be able to ask Alexa to show the live feed from your camera!
Motion Detection and Alerts
Geeni Cameras offer advanced motion detection capabilities. I've found this feature to be incredibly reliable, quickly sending alerts directly to my smartphone whenever movement is detected. What's more, you can customize the motion detection settings to suit your needs, which helps to prevent false alarms.
Two-Way Audio
A feature I've found particularly useful is the two-way audio. This allows you to listen and speak through the camera using the Geeni app. It's come in handy when I've needed to communicate with family members at home while I'm out and about.
Cloud Storage and Local Storage
Geeni Cameras offer the flexibility of both cloud storage and local storage via a microSD card. While the cloud storage requires a subscription, it provides the convenience of accessing your footage from anywhere. I personally use the local storage option, as I prefer having physical control over my video recordings.
User-Friendly App
The Geeni app is both intuitive and user-friendly. From live streaming to reviewing recorded footage, every feature is just a few taps away. As someone who values ease of use, I've found the app to be a significant part of the positive experience I've had with Geeni Cameras.
In summary, Geeni Cameras pack an impressive array of features that you'd usually expect from higher-priced alternatives. From their high-definition video quality to smart home integration and reliable motion detection, these cameras have proven to be a smart, dependable, and cost-effective solution for home security.
Models of Geeni Cameras: A Personal Journey Through Affordable Smart Security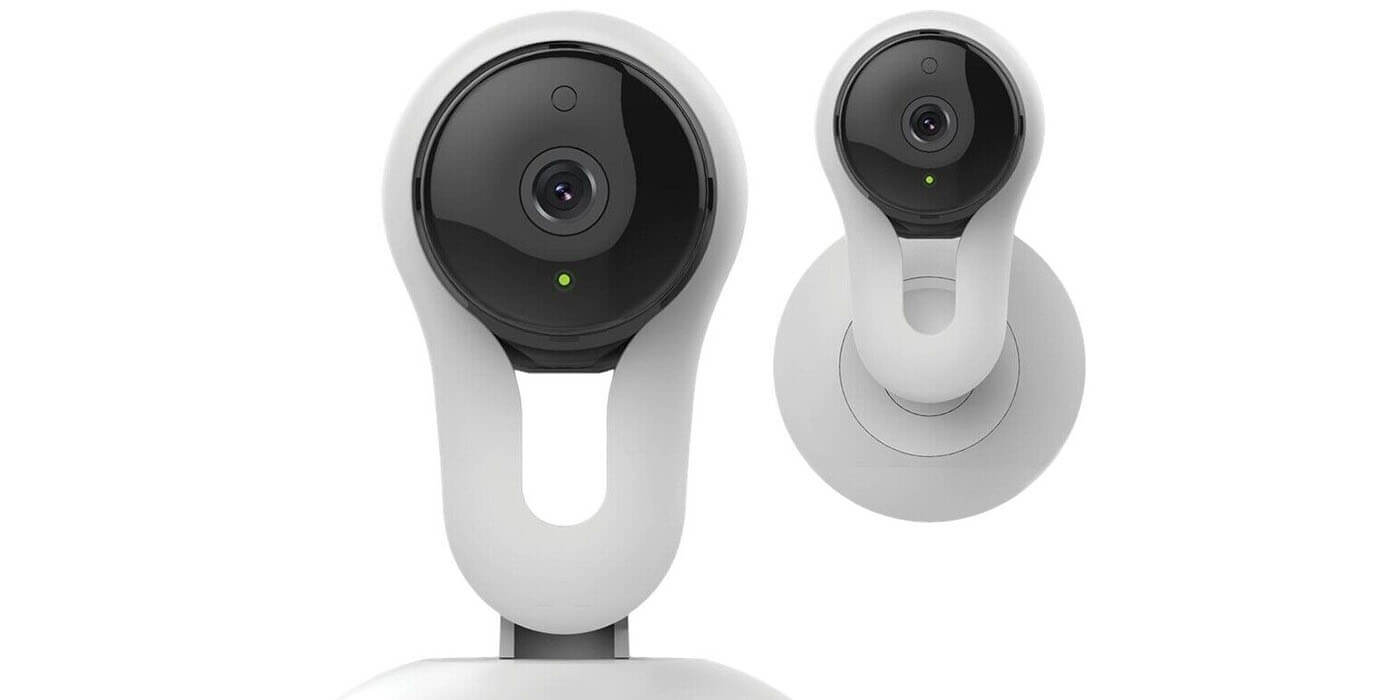 As an individual who enjoys exploring and testing the latest smart home technology, I've had the privilege of trying out numerous home security cameras. Of these, Geeni Cameras have consistently impressed me with their blend of affordability, quality, and user-friendly design. Today, I'll be diving into the various models of Geeni Cameras I've had the opportunity to use, and sharing my personal experiences with each.
Geeni LOOK 1080p Smart Wi-Fi Security Camera
The Geeni LOOK 1080p was the first Geeni Camera I tried, and it set a high bar. This indoor camera boasts Full HD 1080p video, two-way audio, and real-time motion alerts. The video quality was remarkably clear, and I found the two-way audio to be surprisingly clear, allowing me to communicate easily with family members at home.
Geeni Sentinel Wireless Security Camera
For my outdoor security needs, I turned to the Geeni Sentinel. This camera is designed to withstand the elements, and it includes features like night vision and motion detection. What impressed me most was the motorized camera lens that provided 355-degree pan and 90-degree tilt for complete coverage of my property.
Geeni Vision 720p Smart Camera
The Geeni Vision 720p offered an affordable alternative for an indoor camera. Despite its lower resolution, the Vision 720p still provided clear video, and I found the two-way audio and motion alerts to be just as reliable as those in the more expensive models.
Geeni Doorpeek Smart Doorbell
Finally, the Geeni Doorpeek Smart Doorbell was a game-changer for me. With its HD video, two-way audio, and real-time alerts, I could see and speak to anyone at my door, whether I was home or away. The installation was straightforward, and the peace of mind it provided was invaluable.
While each of these Geeni Cameras has its unique features and specifications, they all share the same commitment to affordability, quality, and user experience. I found the integration with the Geeni app seamless across all models, and each camera was easy to set up and use.
In conclusion, the diverse range of Geeni Cameras caters to various needs and budgets without compromising on quality or user experience. Whether you need an indoor, outdoor, or doorbell camera, Geeni offers a model that can meet your needs.
Setting Up a Geeni Camera: A Step-by-Step Guide from a Tech Enthusiast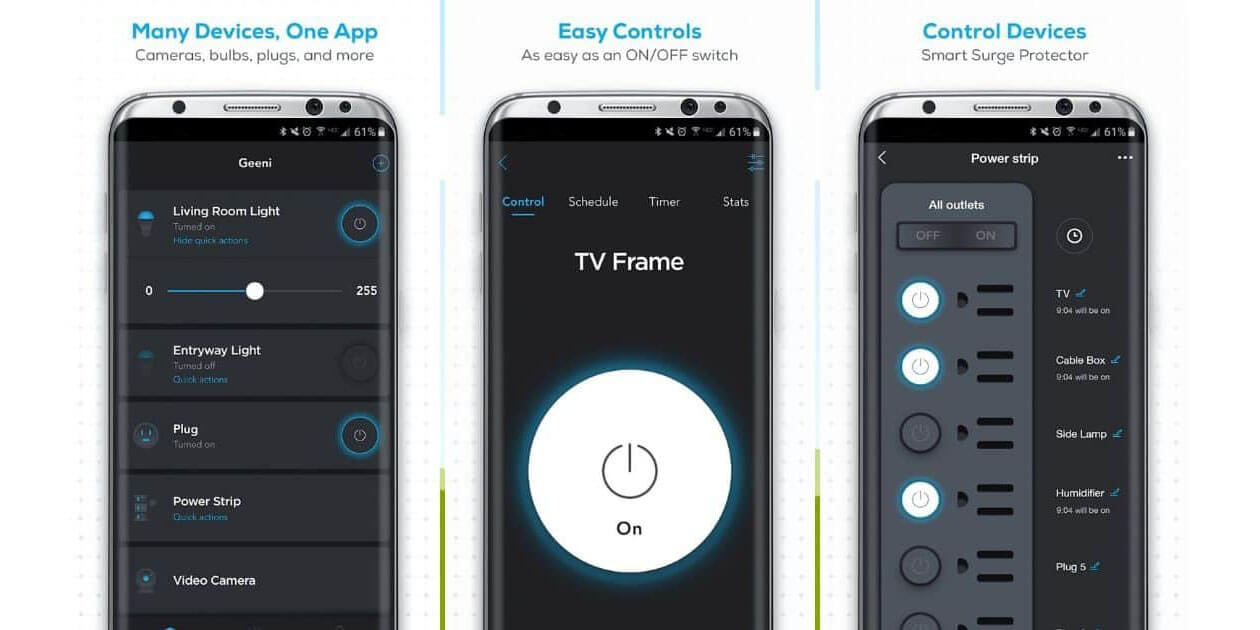 As someone who loves playing around with smart home devices, I've experienced my fair share of device setups – some smooth, others, well, not so much. However, setting up a Geeni Camera has always been a breeze. Today, I'll share my personal experience and guide you through the steps to set up your Geeni Camera.
Unboxing and Initial Setup
The first thing that impressed me about the Geeni Camera was the simplicity of the packaging. Inside, you'll find the camera, a power adapter, mounting hardware, and a quick start guide. Everything you need to get started is in the box.
Downloading the Geeni App
The Geeni app is the control center for your Geeni Camera. It's available for both iOS and Android devices. I found the app download and installation process straightforward.
Adding Your Camera to the Geeni App
Once the Geeni app is installed, you'll need to create an account, or log in if you already have one. From the dashboard, tap the "+" icon to add a new device. Select "Cameras" from the device list and follow the prompts.
Here, you'll be asked to enter your Wi-Fi information. Make sure your phone and the camera are both connected to the same Wi-Fi network. I appreciated the clarity of the instructions and the app's user-friendly interface during this process.
Scanning the QR Code
The next step is to scan the QR code, which the app will generate. Hold the code about 5 inches from the camera until you hear a beep. This pairs your camera with your smartphone. It took me a couple of attempts to get this right, but once I did, the connection was established quickly.
Mounting the Camera
Depending on the model, you might need to mount your Geeni Camera. The included mounting hardware made this process simple. I was able to mount my Geeni Sentinel camera outdoors in no time.
Fine-Tuning the Settings
Once your camera is set up and mounted, you can fine-tune your settings through the Geeni app. From adjusting the motion sensitivity to setting up alerts, I found the customization options to be comprehensive and easy to navigate.
In conclusion, setting up a Geeni Camera was a straightforward process. The user-friendly design of the Geeni app, along with the clear instructions provided, made the experience enjoyable. I hope this step-by-step guide will help you set up your Geeni Camera with ease.
Navigating the User Experience of Geeni Cameras: A Tech Enthusiast's Perspective
As an avid lover of smart home devices, I've had the opportunity to test and use a variety of smart cameras. One that I've found particularly noteworthy is the Geeni Camera. In this blog post, I'll share my personal experience with the user experience of Geeni Cameras.
First Impressions
My first impression of the Geeni Camera was how unassuming it was. With its compact and sleek design, it fit in perfectly with the rest of my home decor. However, despite its minimalist design, it packed a punch in terms of performance, which brings me to my next point.
Performance
Whether I used the Geeni LOOK 1080p for indoor surveillance or the Geeni Sentinel for outdoor security, the performance was consistent. The video quality was clear and crisp, motion detection was accurate, and the two-way audio was surprisingly clear.
App Interface
One of the most crucial aspects of a smart home device is its app interface, and Geeni's app didn't disappoint. The Geeni app is intuitive and easy to navigate. Adding devices, customizing settings, and viewing footage were all straightforward processes. The app also includes features like scheduling and automation, which I found to be handy for managing my smart home.
Customer Support
Even with the best devices, you might occasionally need support. My experience with Geeni's customer service was positive. Whether I contacted them via email or through their live chat, their responses were prompt and helpful.
Integration
Another thing that stood out to me was how well Geeni Cameras integrated with other devices. I was able to connect my cameras with my Google Home and Amazon Echo devices easily. Being able to control my cameras through voice commands added another layer of convenience to the user experience.
A Look at Geeni Camera Pricing and Where to Buy: A Savvy Shopper's Guide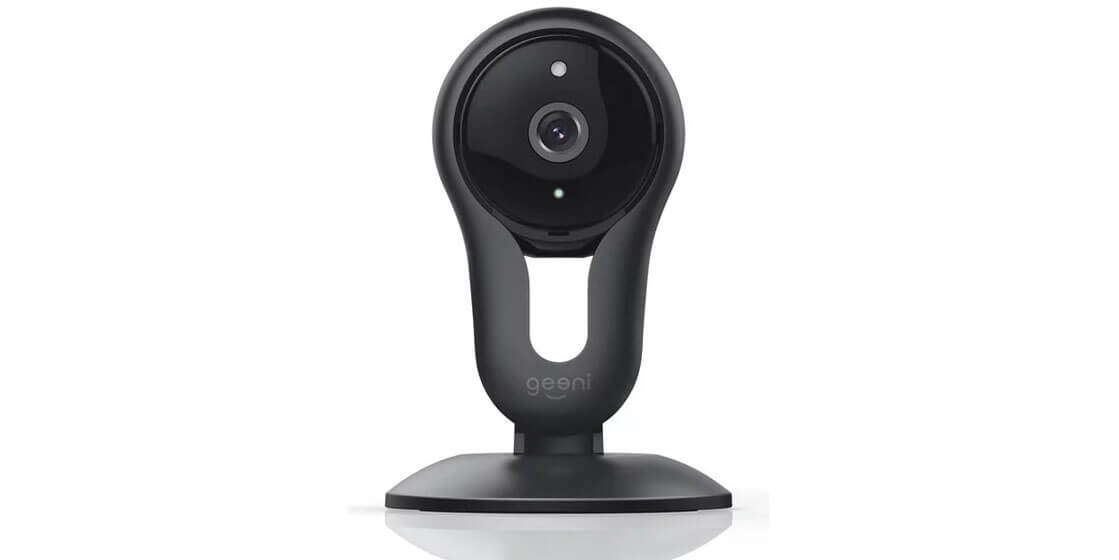 As a smart home enthusiast who loves exploring and testing different devices, I'm always on the lookout for quality tech at the right price. This is why I was pleasantly surprised when I came across Geeni Cameras. In this blog post, I'll be discussing their pricing and where you can buy them based on my personal shopping experience.
Geeni Camera Pricing
The first thing that stood out to me about Geeni Cameras was their competitive pricing. Despite offering high-end features such as Full HD resolution, motion detection, and two-way audio, Geeni Cameras come at a fraction of the cost of many other smart cameras on the market.
For instance, the Geeni LOOK 1080p is priced at around $50, while the outdoor Geeni Sentinel comes in at around $80. Considering their performance and the features they offer, I believe these prices offer great value for money.
Where to Buy Geeni Cameras
Geeni Cameras are widely available both online and in physical stores. Here are a few places where I've seen them:
Geeni's Official Website

: I always recommend checking the official website first. Not only do they offer all their models, but you can also find detailed information about each camera.

Amazon

: As a frequent Amazon shopper, I appreciate the convenience and fast shipping. User reviews on Amazon can also provide valuable insights.

Best Buy

: Best Buy is another excellent place to buy Geeni Cameras. They often have sales and discounts, so it's worth keeping an eye out.

Walmart

: If you prefer shopping in person, you can find Geeni Cameras in Walmart stores.

Home Depot

: Home Depot carries a range of Geeni products, including their smart cameras.
In conclusion, Geeni Cameras offer great value for their price, and they're conveniently available across multiple retailers. As always, remember to compare prices across different platforms for the best deal.
Geeni Camera vs Other Brands: A Tech Enthusiast's Comparative Review
As a self-proclaimed smart home enthusiast, I've had the chance to experiment with a variety of smart cameras, including Geeni, Ring, Arlo, and Nest. In this post, I aim to provide a comparative review between Geeni Cameras and these other popular brands based on my personal experiences.
Geeni Cameras: A Quick Overview
Geeni offers a range of smart cameras with features like Full HD resolution, motion detection, and two-way audio. The devices are competitively priced, and the user experience is streamlined thanks to the intuitive Geeni app.
Geeni vs Ring
Ring is well-known for their video doorbells, but they also offer security cameras. While both offer similar basic features, Ring's subscription plan, Ring Protect, offers additional features like video recording and sharing. However, it comes with a monthly fee. In contrast, Geeni provides free 24-hour video playback, making it a cost-effective choice.
Geeni vs Arlo
Arlo offers premium cameras with features like 2K or 4K video resolution and color night vision. These advanced features make Arlo's cameras more expensive than Geeni's. In my opinion, Geeni offers a better cost-performance ratio for those who want a reliable smart camera without breaking the bank.
Geeni vs Nest
Nest, a Google product, offers smart cameras that integrate well with Google Assistant and other Google devices. However, similar to Ring, accessing video history requires a subscription to Nest Aware. On the other hand, Geeni offers free access to the last 24 hours of footage.
FAQs About Geeni Cameras: An Insider's Guide
Having set up a variety of Geeni Cameras in my own smart home, I often get asked a range of questions about these devices. In this blog post, I'll address some of the most frequently asked questions, offering my insights as both a tech enthusiast and a Geeni user.
1. What are the key features of Geeni Cameras?
Geeni Cameras offer several notable features, including Full HD 1080p video resolution, motion detection, night vision, and two-way audio. Furthermore, they provide cloud storage for up to 24 hours of video playback, free of charge.
2. How easy is it to set up a Geeni Camera?
In my experience, setting up a Geeni Camera is quite straightforward. Simply download the Geeni app, follow the step-by-step instructions, and you'll have your camera up and running in no time.
3. Do Geeni Cameras require a subscription service?
One of the reasons I appreciate Geeni Cameras is that they do not require a subscription service to access essential features. Unlike some other brands, Geeni offers 24-hour video playback without any additional costs, making it an affordable option for home security.
4. Can I integrate my Geeni Camera with other smart devices?
Yes, Geeni Cameras are compatible with Google Assistant and Amazon Alexa, allowing you to control your camera using voice commands and integrate it with other smart home devices.
5. How do Geeni Cameras compare to other brands?
As I've mentioned in my previous blog post, Geeni Camera vs Other Brands, Geeni Cameras hold their own against other brands like Ring, Arlo, and Nest. They offer essential features at a competitive price, making them a cost-effective choice for smart home security.