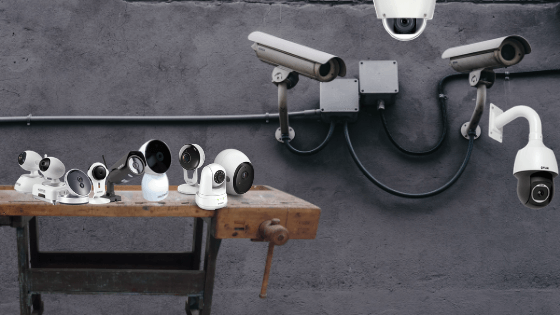 Is a Security Camera System Worthwhile for You?
How Many Cameras Do I Need to Build a Reliable Security System?
Guide to Choosing the Best CSS
Types of Security Cameras
Things to Consider When Choosing the Best Home Wired Security Camera System
What Is the Best Wired Security Camera System?
Best Outdoor Wired Camera Security System – The Most Popular Brands on the Market
Top 5 Solutions Worth Considering
F.A.Q.
What is the best wired security camera 2020?
What is the difference between outdoor and indoor wired cams?
What is two-way audio?
What are the advantages of wired security systems over wireless ones?
Is it possible to view video from cams on-line?
Does the NVR system need the internet to operate?
Can I use the best wired camera security system for commercial purposes?
What is the highest quality video a home wired security system can capture?
From CCTV to VDR, the world of camera security systems is rich in acronyms that may sound unfamiliar to the ears of the average person wishing to secure their residential or non-residential property. Over the decades, mankind has tested many different camera security systems, both wired and the increasingly popular wireless ones. Since the market is literally flooded with various devices and systems, it is difficult to know how to choose the best one. Recently, people have been increasingly using Wi-Fi-based solutions, but wired products with video recorders, cabling, and cameras are still in demand for a variety of reasons. Subject to interference from third parties, wireless options can also overload your Wi-Fi access point, so it makes sense to opt for a wired one. Read on to find out about all the camera security system (CSS) options available, their key features, and how to choose the best wired camera security system.
Is a Security Camera System Worthwhile for You?
Depending on what level of security your home or nonresidential premises require (commercial applications as well), the question arises: Do you need a camera surveillance system at all? So, you can dispense with cam surveillance using only motion detectors or opening sensors to recognize a possible intrusion. Without cameras, however, you can't find out exactly what happened. According to some police departments in the United States, a camera-less system has a 90% or better chance of triggering a false alarm. As far as camera solutions are concerned, they have been proven to reduce false positives by about 90 percent and facilitate a quicker response in the event of an intruder threatening to enter a secured area. Moreover, the resulting video footage can be useful in criminal investigations in the event of a burglary. For the above reasons, we recommend installing cam systems in homes and offices, as they help to reduce crime and make it easier to catch intruders.
How Many Cameras Do I Need to Build a Reliable Security System?
When selecting the right number of cameras, take into account the size of your facility and the level of security required. The simplest security system should include at least one camera installed at the entrance to your premises. To increase the level of security, identify the most sensitive areas of the house for the installation of cameras that will monitor what is happening in these areas. To stay in a protected environment, we recommend opting for outdoor and indoor units in hallways and rooms. However, for privacy reasons, you should not install units in bathrooms and bedrooms except in very rare cases. Typically, private homes require at least two outdoor units for the front and back entrances, and one indoor unit to monitor the entrance.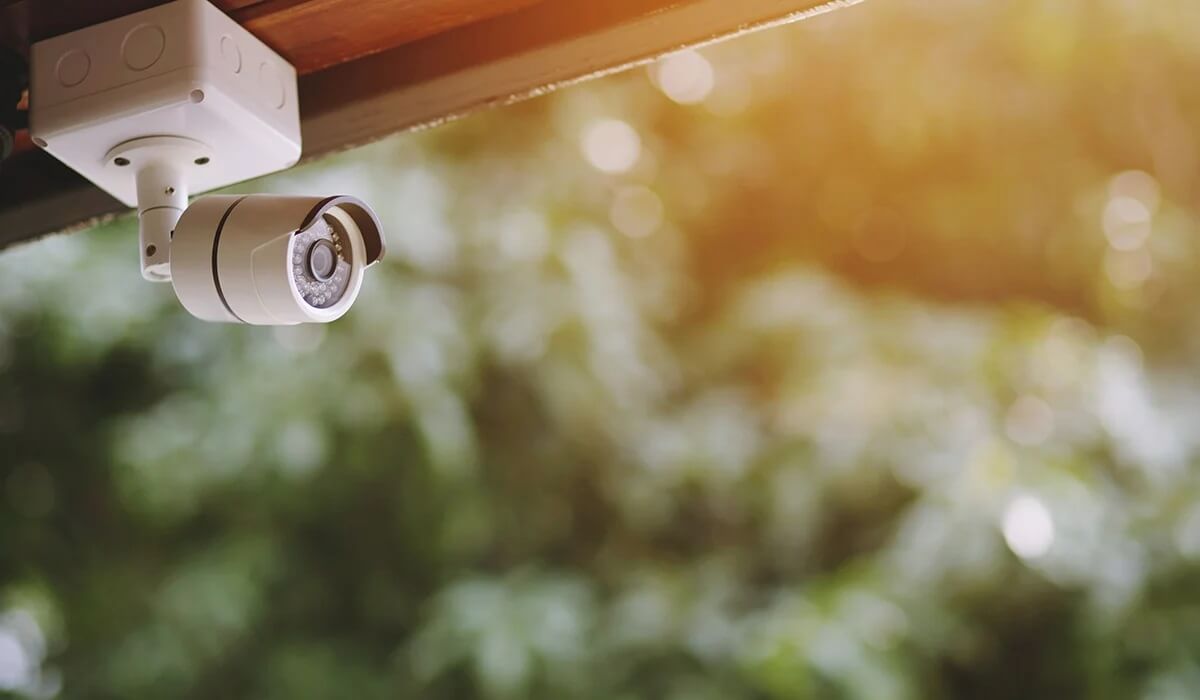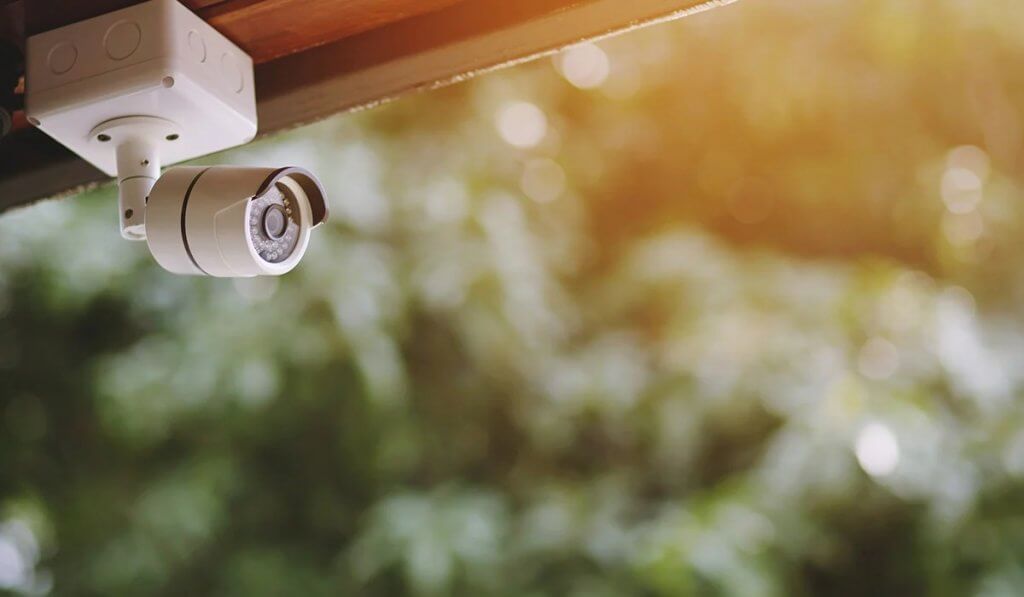 Guide to Choosing the Best CSS
A wireless or wired camera security system is more than just cams, a recorder and cables (or a Wi-Fi router), so we've put together a guide to finding the best solution. Since the camera is the heart of such products, there are many factors you should take into consideration, as we discuss later in this article. Even if you have a ready-made solution, it may already be out of date and need to be updated (or replaced by a new one).
Types of Security Cameras
When choosing a good device, there are many things to consider, such as location, power, quality, and more. The higher the quality of the cam, the higher the cost. To create an optimum security system capable of providing the required level of security without incurring extra costs, you need to consider several important things as outlined below. So, we have reviewed several types of cameras and their important features.
Camera Location
The choice of location depends on the object to be protected. Do you live in a private home or a flat? If you want to protect your flat, you will need indoor units that can be installed in hallways and other areas. You also need outdoor units to protect your residence or non-residential premises. You can also install a video intercom. Here are a few types of devices depending on their location:
Indoor units. Designed specifically for inside use, indoor devices are usually wired or wirelessly connected. They are not protected against precipitation and other natural phenomena, so they are not recommended for outdoor installation. More compact and less bulky than outdoor counterparts, indoor units are often domed to prevent intruders from recognizing where the lens is pointing.

Outdoor units. Designed to work reliably in even harsh weather conditions, outdoor cameras are most often wireless. They are also more expensive because of the higher requirements placed on their housing.

Video intercoms. Also known as doorbell cameras, they allow you to see and talk to your guests remotely. By transmitting live images and two-way audio, you can make an informed decision on whether or not to open the door for guests.
The final choice of unit type by location depends on the specifics of the object to be protected. While one or more indoor cameras will be sufficient for securing a flat, in a private home (country houses), you can't do without outdoor units. You can also install a video intercom as part of your best wired security camera system (or wireless one).
The Way Cameras are Connected
While some devices are powered from a mains outlet, there are standalone units with a built-in battery. The way the cam is powered is an important issue to consider before you buy it. For example, wireless cams are simple to install. They contain a rechargeable power supply installed inside the housing. However, the built-in battery is a power source subject to natural wear and tear, so it needs to be replaced from time to time. There are also units with a solar cell that provides power from the sun.
As for the wired units, they do not need to replace the battery because they are powered from the mains through the cable. However, if there is no mains voltage, the units will not be able to transmit and record video. On the other hand, a wired home security camera system without Wi-Fi is not susceptible to hacking, making it more reliable.
Necessity for an Internet Connection
Although the 21st century is a relatively long time ago, not all people use the internet. For example, as of 2019, around 10% of US residents still do not have access to the World Wide Web. However, there is a high probability that you have a Wi-Fi router at home to connect your CSS to watch live video through your monitor or mobile app (Android or iOS). Even if you don't use the internet for whatever reason, there are analog solutions on the market so that you can always find a suitable option.
Digital units (IP ones) are capable of capturing and streaming live video via an app directly to your smartphone. Using these devices, you can monitor what is happening on your premises remotely. So, to keep up with what's going on in your house and on your property at all times, you'll need a smart system connected to the internet.
Alternatively, you can install analog devices connected to a video recorder allowing you to view what happened retrospectively. An Analog cam can save the video directly to your computer (laptop or PC) or memory stick. Among the many wireless solution companies, Reolink can be the supplier of your best wired home camera security system.
Housing Type
Although there are many variants with different enclosure materials and dimensions, you should also pay attention to the shape of the unit. When selecting a unit based on the shape of the housing, the features of the protected area must be taken into consideration. For instance, dome units are more difficult to install but are harder to steal and disable. As for bullet cameras, they are ideal for installation in the corners of rooms for better coverage. Popular for over 30 years, box cams are gradually losing their appeal to cylindrical and dome counterparts. There are also turret units, which can be mounted in protected positions at any angle. Finally, there are hidden (covert) units on the market that can remain invisible to intruders. However, as practice shows, highly visible units can perform a preventive function.
Video Recording Format
There are two main types of devices that differ in the way they process recorded video. For example, DVRs most often operate within wired security systems and transfer video data to the video recorder via coaxial cable. Video processing takes place in the video recorder. As for the NVR units, they mostly use Wi-Fi and perform video processing in real time. Despite the 'in-house' way of processing video, NVR cameras can be either wireless or wired.
Things to Consider When Choosing the Best Home Wired Security Camera System
If a wired option is your choice, this does not mean that you cannot connect it to the internet. You still have the option of using your Wi-Fi router or connecting units via Ethernet technology (hardwire connection variant). In addition, wired cams are powered by a shared power supply, so you won't have to deal with the problem of a dead internal battery. Before you choose a unit, make sure the cable is long enough so you can plug it into a power outlet. Ultimately, to choose the best wired security camera system with audio (or without), you need to dig deeper and consider a few important things:
In addition, the issue of privacy is still important even if you are using a system that is not connected to the WAN. Given the experience with solutions from companies such as Ring and Nest, you risk losing your privacy by allowing others to view camera video and even listen to audio. To prevent unauthorized access, we recommend choosing devices with two-factor authentication so that you are always notified in case intruders try to connect to your security system. Even units connected by coax cable should be protected from tampering. As for IP cameras, the best products use data encryption technology making unauthorized access to video virtually impossible.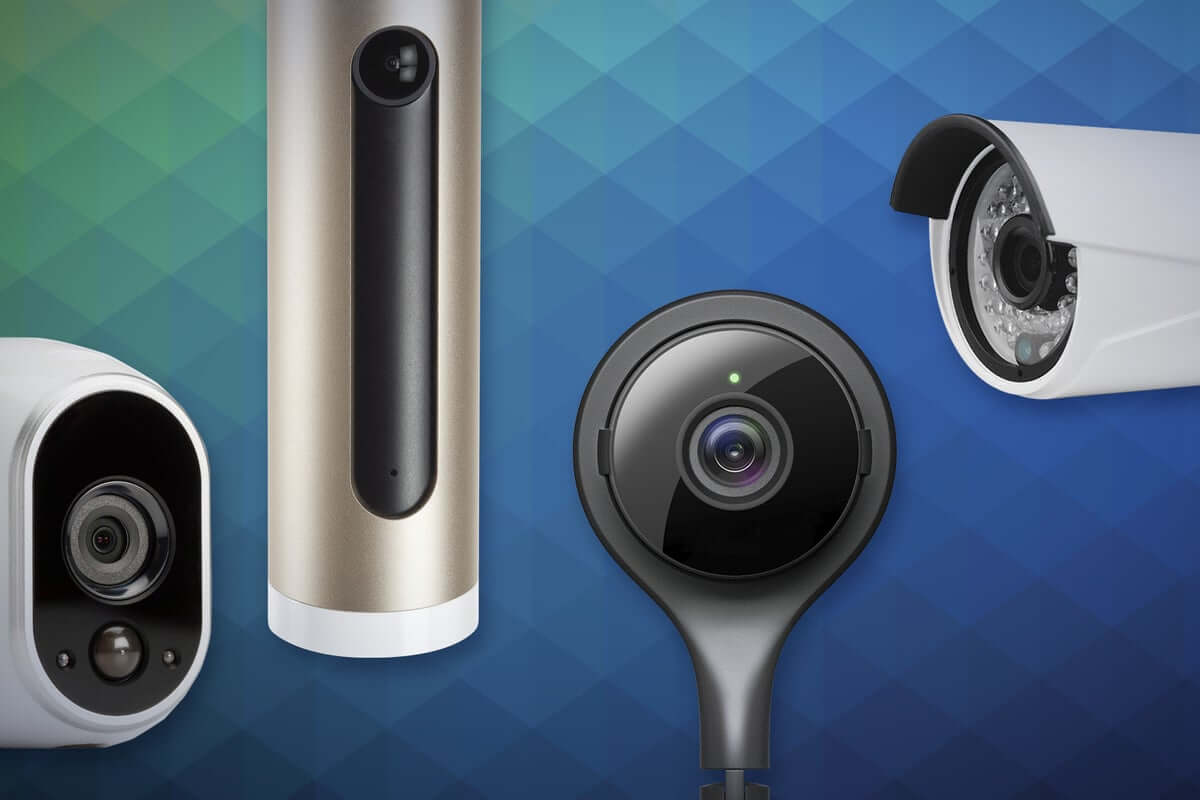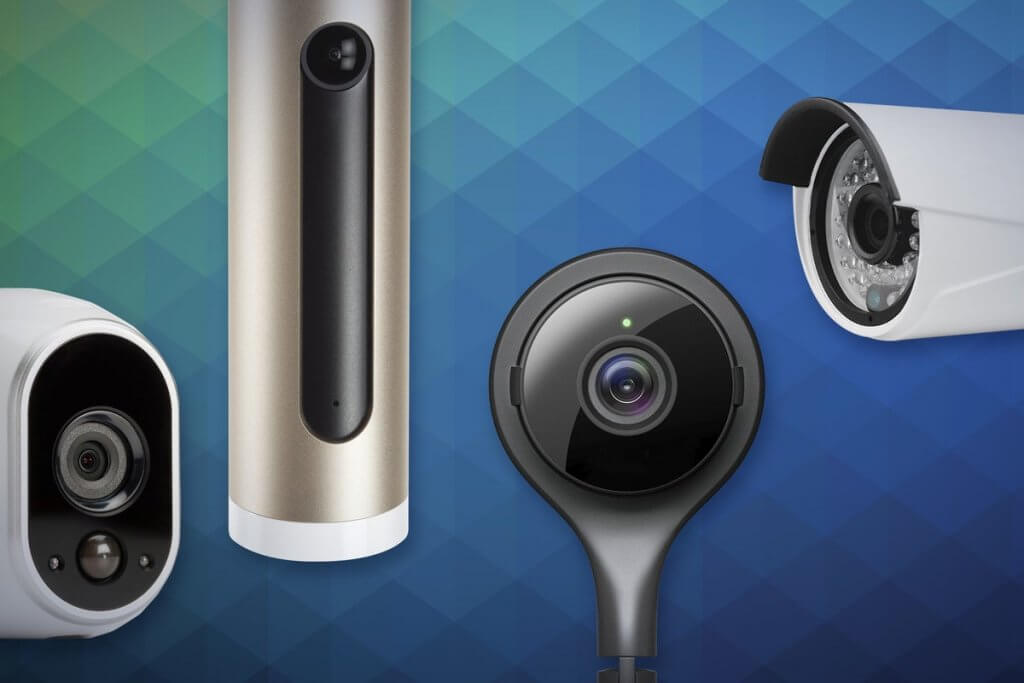 What Is the Best Wired Security Camera System?
By building a reliable wired security system, you will be able to monitor your facility 24 hours a day, 7 days a week. Most modern devices have a wide viewing field so you can monitor a vast area. Installing multiple units along a perimeter allows you to cover every inch of an area to ensure your personal safety. Based on PoE technology (Ethernet connection) or with coax cables, these systems are never run down.
Today's wired CCTV market is saturated, so you may find it difficult to choose the best option to suit your needs. We're here to tell you about some of the best products on the market that deserve your attention. We've done some serious research and found out what the best outdoor wired security camera system 2016 was, as well as what has changed over the past few years. We've compiled a list of the best outdoor and indoor video surveillance products and have some useful tips to help you choose the best solution based on your financial situation.
Best Outdoor Wired Camera Security System – The Most Popular Brands on the Market
Data from American police departments show that street security products are not only capable of detecting an offense, but also of preventing illegal activity. With siren speakers, bright floodlights, and motion detectors, these units often deter unwanted visitors. Equipped with a night video function (thanks to a spotlight or infrared sensor), outdoor units can also capture video at any time of day. Below we take a look at solutions (outdoors) from several popular brands and describe all their features to help you choose the best wired outdoor security camera system.
Lorex
Lorex is a manufacturer of high-quality CCTV products offering a variety of IP, Wi-Fi, and wired devices capable of video recording at any time of day or night. It is also known for producing the best wired security camera system 2018 in terms of value for money. For example, the HP 1080, one of Lorex's most popular products, captures 4K video while many competitors still offer solutions that support lower-quality HD 1080p video. With geo-fence, two-way audio, motion sensor and the ability to listen and analyze sounds, Lorex products are activated when motion-initiated noise occurs.
The package includes special mounting elements that allow you to install the units almost anywhere in the protected area with your own hands (DIY, so it's a great option for people who are reluctant to call in professional installers). Video is streamed to your computer, a special monitor (may be included), or directly to your smartphone (Lorex app required). Lorex products can run on a built-in battery (must be changed every 3-4 months) or via a power cable. The company's online catalog offers a wide selection of single cameras and kits to build any level of the security system.
Nest
Owned by Google and a major competitor to Amazon's video surveillance products, the Nest brand offers a wide range of continuous video recording devices and off-the-shelf products that can be installed with your own hands. Although Nest's products have had some weaknesses in terms of data security, the manufacturer has gone to great lengths to make the necessary improvements. Products such as Cam Outdoor and Outdoor IQ are perhaps the best of their kind, as they are protected against vandalism, rain and support facial recognition. The devices contain a built-in battery that can be recharged multiple times.
When using Nest cameras, you must purchase a Nest Aware plan (there are several cheap options available) to store and view recorded video. The Nest-Brinks professional monitoring feature is also available to users by subscription. Buy it for $29 a month and you can be assured that security will dispatch police, firefighters, or paramedics in response to a security alert. Full compatibility with Google Assistant, Google's voice assistant, is another advantage of Nest's products. For example, you can control the cams using Google Home. Arguably the best wired outdoor security camera system in 2019, Outdoor IQ is connected via a secure cord to prevent unauthorized access to the system.
Arlo
Arlo offers a wide range of wired and wireless units varying in video quality (720p which is low-quality today, 1080p, 2K, and 4K) and includes motion detection, infra-red sensor floodlighting, and other features. Their catalog includes a variety of cameras for outdoor and indoor applications. Although Arlo does not offer to monitor, you can use their products in conjunction with security products from other manufacturers. With their paid cloud service, you can store your video footage for up to 60 days. Although Arlo specializes mainly in home monitoring, they also have rugged outdoors cams with housings built to withstand harsh weather conditions (a terrific option for country houses). If you buy multiple products at once, you can get a good discount on the use of paid cloud storage.
Ring
Ring is a major camera manufacturer with a huge range of products in their catalog while their competitors offer just one or two models. Their units can be powered by a solar panel, a built-in battery, or connected to the mains electricity supply. Given their reliability, affordable feature set, and high-quality video, Ring offers a truly fair price for their products. Compatible with Smart Home and having a voice interface, you can control your devices via Siri, Google Home, or Amazon's smart speakers. Produced in a variety of housing options, Ring products are easy to mount, so you can install the system yourself (DIY). Most models of Ring street cameras shoot in 1080p resolution, contain an infrared sensor, and cover a wide area. Some units contain a spotlight that turns on when motion is detected, and they also support two-way audio with a powerful speaker up to 100 dB.
Blink XT
If you value reliability and security at a reasonable price, then Blink XT is what you've been looking for (probably the cheapest option on the market). With ample cloud storage and mobile alert functionality, Blink XT solutions are suitable for people on any budget, so it's not for nothing that they've been voted the most affordable solution on the market. Offering industry-standard 1080p video resolution, Blink XT products incorporate infrared sensors for nigh ttime recording as well as motion detection. Most of the products are wireless, however, there are also low price wired solutions that are still easy to install and maintain (DIY, good for people who prefer to do things themselves). Although Blink XT provides free cloud storage for up to 2 hours of video, you can expand this by purchasing a low-cost storage plan.
Top 5 Solutions Worth Considering
Below we present a list of the top 5 Ethernet cable connectivity solutions that offer a number of advantages. While most of the benefits of Ethernet connectivity are beyond the scope of this article, we'll cover a few of the most important ones. First, although wireless technology has made a big leap forward in recent times, a cable connection still offers higher data transfer rates. Second, Ethernet technology is characterized by lower network interference leading to packet loss. Thirdly, an Ethernet cable contains the power lines to power your cameras so you don't have to change or recharge batteries from time to time. Finally, while the old generation coax cables were capable of delivering standard quality video, more recently things have changed, and coax cables can now transmit the same quality video as Ethernet. So, let's take a look at the 5 best CCTV cameras that can be integrated into your security system:
SANSCO Pro CCTV. A BNC-connected option, it includes a video recorder with up to 6TB of internal storage and supports remote monitoring (live video view, email alerts). Despite somewhat limited night viewing distance and not the widest viewing angle, SANSCO Pro CCTV can be an excellent wired security solution for your home. In addition, loop recording, eliminating the need to erase old recordings from storage, is an added benefit of this pretty cheap option.

ZOSI. Designed for both indoor and outdoor use, it includes IP67 waterproof units. Equipped with a 3.6 mm lens, the Zosi is capable of shooting standard quality video and storing it on a video recorder with 1TB hard drive. In addition, you can download the handy Zosi mobile app to your mobile device to keep up to date with everything happening in your Zosi cams field of view.

A-Zone. This product offers an extended field of view (up to 100 feet from the lens) and video compression capability with H.264+ codec (almost no loss of quality). It comes with a video recorder with 2TB internal storage (up to 30 days of uninterrupted video recording). In addition, there is the option of remote access via a dedicated mobile app compatible with most modern mobile devices.

Reolink PoE system. This solution includes 1440P cameras transmitting video signals to a recorder with 2TB of storage capacity (closed solution). The units support night-time video with a range of up to 100 feet from the lens. With support for plug and play technology, you can easily deploy the system in almost any location (business and home use). Push notifications, email notifications, H.264 video compression, and FTP support are additional benefits of this option.

Amcrest. With an IP67-rated waterproof housing, this camera is capable of working in extreme conditions down to -40 °C. A video recorder with 1TB of storage is included. The units have night vision capability up to 98ft and a viewing angle of up to 100 degrees (which is a disadvantage of this variant). However, Amcrest is in high demand due to its support for two-way audio, which is a rarity for complete solutions in this class.
As you can see, wired solutions are still in high demand, so many manufacturers continue to produce cable-connected solutions. The main advantage of these products is the lower cost compared to IP/NVR. Apart from the above, there are many wired security camera systems to choose from. In making your choice, consider enclosure waterproofness, temperature ranges, night vision capability and range, coverage width, and many other things described in this article.
F.A.Q.
1. What is the best wired security camera 2020?
We cannot give a definite answer to this question, as much depends on your budget and the requirements for the device (night vision, coverage angle, two-way audio, movement recognition with PIR, CAT machine security (MSS), etc.). For example, if you are interested in an economical solution, you can buy a device from Blink XT (the cheapest option), Wirepath, OOSSXX, Defeway, or Samsung.
2. What is the difference between outdoor and indoor wired cams?
As outdoor devices can operate in harsh weather conditions, their housings have higher requirements in terms of moisture and temperature resistance.
3. What is two-way audio?
Devices with two-way audio contain a microphone capable of picking up sounds and transmitting them over a cable (or wireless line) and a speaker to which you can input a sound signal or voice. So, if it's a choice between single-channel vs dual-channel sound, it's best to opt for the latter.
4. What are the advantages of wired security systems over wireless ones?
Wired CSS transmits data in a more reliable way through Ethernet with minimal data packet loss. They are also powered by the main cable, so you don't have to charge the battery.
5. Is it possible to view video from cams on-line?
There are several models of wired devices and complete solutions that support live video streaming through a mobile device (Android or iOS).
6. Does the NVR system need the internet to operate?
By definition, an NVR is a network video recorder. Although the NVR can connect to a network router, it can also operate as a closed-circuit CCTV system with a video recorder without the need for a WAN connection.
7. Can I use the best wired camera security system for commercial purposes?
Most of these inexpensive solutions are designed specifically for home use. However, by choosing the best wired security camera system, you can use it to protect smaller non-residential facilities and commercial premises.
8. What is the highest quality video a home wired security system can capture?
According to the ratings, there are at least ten wiring devices on the market capable of shooting 4K videos.